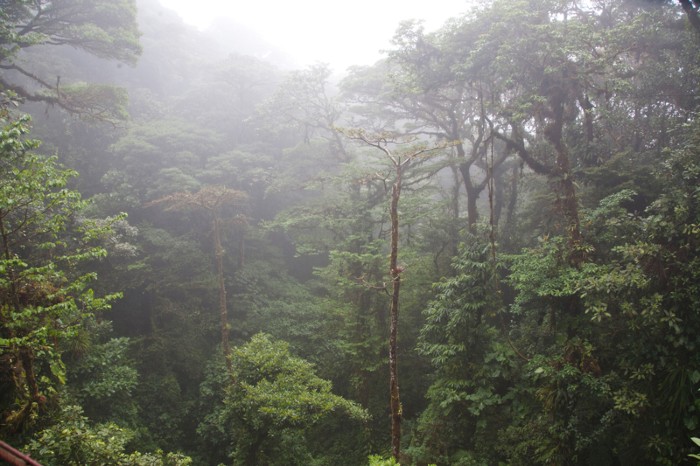 Conservation biology
Forests that float in the clouds are drifting away
Remote habitats called tropical cloud forests, which cling to misty mountains and tap humid air for water, are in decline. So says a global analysis also reporting that cloud forests, despite occupying just 0.4% of Earth's land, harbour around 15% of the global biodiversity of birds, mammals, amphibians and tree ferns.
Dirk Karger at the Swiss Federal Institute for Forest, Snow and Landscape Research in Birmensdorf, Walter Jetz at Yale University in New Haven, Connecticut, and their colleagues created habitat-prediction models that incorporate remote-sensing data on cloud cover and other conditions to predict the coverage of tropical cloud forests worldwide. They then studied satellite imagery of land cover from 2001 to 2018 to determine the rate of cloud-forest loss and analysed how this loss would affect 3,700 species living in this ecosystem.
The team estimates that more than 15,000 square kilometres of tropical cloud forest — 2.4% of the global total — were lost during the 18-year period. Africa and the Americas had the greatest losses. The authors note that the establishment of protected areas did little to halt the loss of habitat and its biodiversity, highlighting the urgent need for other safeguards.